Brief Introduction
First, automatic feeding system:
1. Aluminum alloy frame, sturdy and beautiful, the finished product is accurate in size;
2. Stainless steel fixture, can be adjusted left and right;
3. Tensioning wheel setting, adjusting the tension of the fabric, the finished product is beautiful and flat;
4. Nasal delivery group, easy to adjust and maintain; after the nasal line is embedded, the positioning point is positioned, the nasal line position is accurate and the nasal line is stable.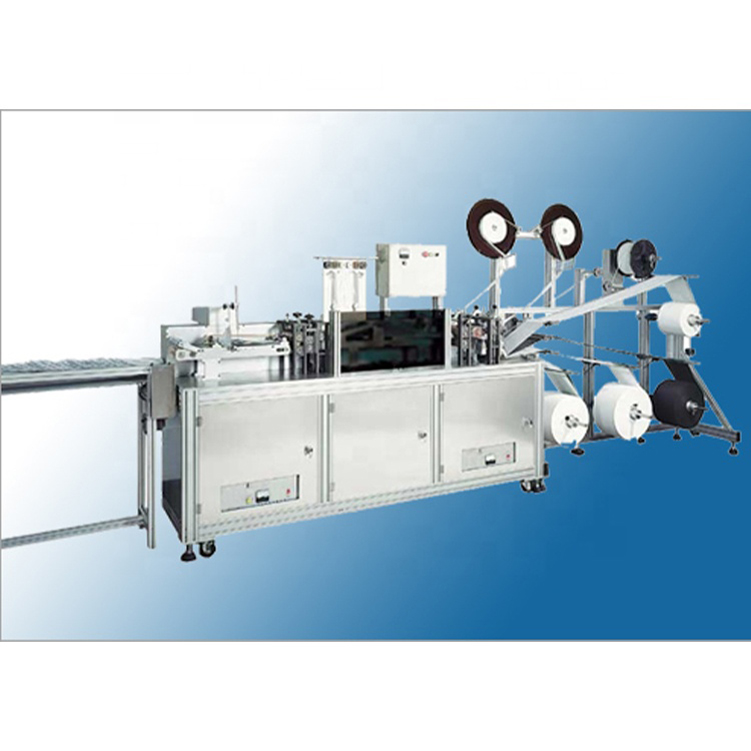 Second, the folding molding system:
1. Folding folding device with high folding accuracy and easy control
2. Large diameter welding wheel to reduce product deformation.

Third, the ultrasonic heat sealing system:
1. Titanium alloy mold
When most of the mask machinery manufacturers use aluminum alloy, the southern force Mask Machine has provided and actively advocates the customer to use the titanium alloy mold, because it is not suitable for long-term operation, compared with the easy oxidation and explosion of aluminum alloy. Shortcomings such as short service life, the advantages of titanium alloy are obvious:
A. Good toughness, suitable for long-term vibration;
B. Good thermal/ultrasonic conductivity, beautiful soldering and cutting;
C. High hardness, not easy to crack, deform and rust;
2. The ultrasonic transducer is assembled by German piezoelectric ceramic chip, 20K frequency, the output is strong and stable; two sets of ultrasonic systems.
3. The PLC program controls the movement of the whole machine to reduce the difficulty of operation of the user.

Fourth, the machine performance is stable, the production speed is continuously adjustable, the production efficiency is high, up to 60 pieces per minute, the counting is convenient and accurate, the raw material utilization rate is high, the operation and adjustment are simple and convenient, the automation degree is high, and the labor cost is reduced.
Popular Face Mask Making Machine, it can produce 3ply Face Masks Machine and 5ply Face Masks Machine. Surgical Mask Machine Fully Automatic.
Besides, we also have Flat Type Face Mask Machine For Surgical Use, Meltblown Fabric Slitting And Rewinding Machine and other machine for mask production.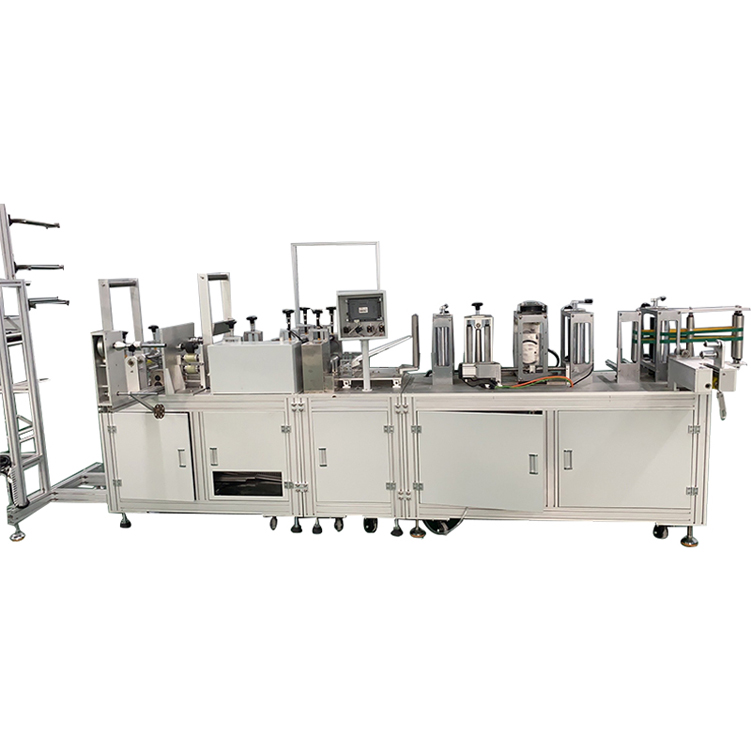 Detail